Canon 24mm 1.4 L Mark 2 lens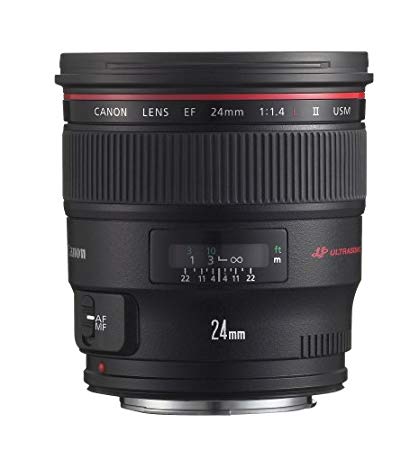 Canon 24mm 1.4 L Mark 2 lens
The Canon 24mm 1.4 L Mark 2 lens is Canon's answer to its critics that it could never make a fast, razor sharp lens wider than the 35mm 1.4 L prime.
The 24mm Mark 2 is razor sharp. Brilliant lens for low light in tight situations. Fabulous for street shooting.

Filmmakers love this lens for available light work at night with outstanding bokeh.
Please note the following:
All rates are listed as a flat rate, for up to 3 calendar days, with the drop off at the same or earlier than the pickup. Example: pickup on Friday morning at 11am, drop off on Monday morning at 11am or before.

All pickups are at Cedar Works Studios, 4919 Pentridge Street, Philadelphia PA 19143.

Pickup is scheduled by appointment only. To select a pickup time: schedule here, or call Conrad at 215-821-7161.

To schedule a pickup within the next 36 hours, please call Conrad: 215-821-7161.

For any questions, call Conrad: 215-821-7161.